custom handmade engagement rings
Custom Handmade engagement rings
Bespoke engagement rings made just for you

Made on site at Chris's village workshop.


Stunning handmade quality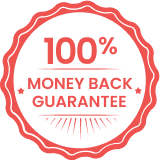 Bespoke handmade engagement rings made just for you.
Who would you trust to make the most important ring purchase of your life?
Your partner is unique, and oh so important to you. Don't you think the ring that you propose with should be unique as well?
I work in platinum, 9k golds (white gold, yellow gold and rose gold), 18k golds (white gold, yellow gold and rose gold) and of course sterling silver.
I can supply any size and quality of gemstone. Be it a diamond, sapphire, ruby or other non-precious gemsotne.
Dream rings made to order

Reasons why clients choose Chris

Unique Design to YOUR requirements.

Certified Diamonds and UK Hallmarked Rings

Ring needs tweaking for that perfect fit? No problem, I've got you.

I'll give you a 100% full money back refund if you are not happy.
how much is a custom ring likely to cost you?
A diamond solitaire ring set in the precious metal of your choice.
9k Rose Gold, 9k White Gold or 9k Yellow Gold.

18k Rose Gold, 18k White Gold or 18k Yellow Gold
Prices above are for a colour "H", quality SI1 round diamond. Diamonds come in a variety of shapes and qualities. More than happy to quote for any specific stone quality or stone weight. Presumption that ring is a standard solitaire design and requires a standard amount of metal. Likewise, happy to quote for rings that may be extra heavy.
Prices above do not include other smaller diamonds or gemstones. More than happy to give you a quote for your dream ring.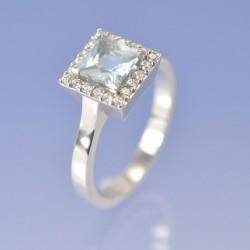 "In my opinion, I just don't understand why anyone would buy a mass produced ring from the high street."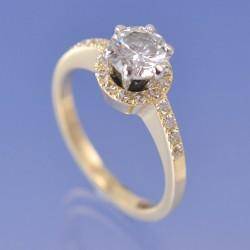 "We had a limited budget for both engagement rings, but Chris was really obliging and created exactly what we were after"
"Chris was a dream to work with. He created such a beautiful design, I can't thank him enough. "
frequently asked questions

How long does it take to make a ring?
Typically 3-6 weeks, from when you are ready to proceed and you pay your deposit. So plan ahead.
Can you use my own gemstones and/or precious metal?
Yes. I would need to see what you have to play with and discuss what is possible from your own old jewellery.
I don't want to con anyone, no long term business sense in that. I would prefer to have you as a client for life. If you are not happy, then I am not happy. I will tweak the design, re-design it or even re-make it. 100% satisfaction guaranteed.
Commissions if you already have your own stone.
Some clients have inherited their own stone or bought it on their travels. I can indeed make a ring and set your own stone. There are many variables in the amount of metal and the complexity of your required design, so here are some prices for you to consider.
9k gold (red, white or yellow gold) prices from £550
18k gold (red, white or yellow golds) prices form £1,100
Platinum prices from £1,200
Commissions if you have your own stone and metal.
Some clients are lucky enough to have their own inherited precious metal and stones. In which case, the prices would start from
9k gold (red, white or yellow) prices from £400
18k gold (red, white or yellow) prices from £600
Platinum prices from £750