Free Ash Pack Sent With Your Order.

Simply place your order and a pack will automatically be sent to you

Please allow 2-5 working days for it to arrive

Add a teaspoons worth of ash for EACH 6 commissions. A little goes a long way.

Pop it in the prepaid envelope and post back

ALL unused ash is returned to you. We don't keep or discard any.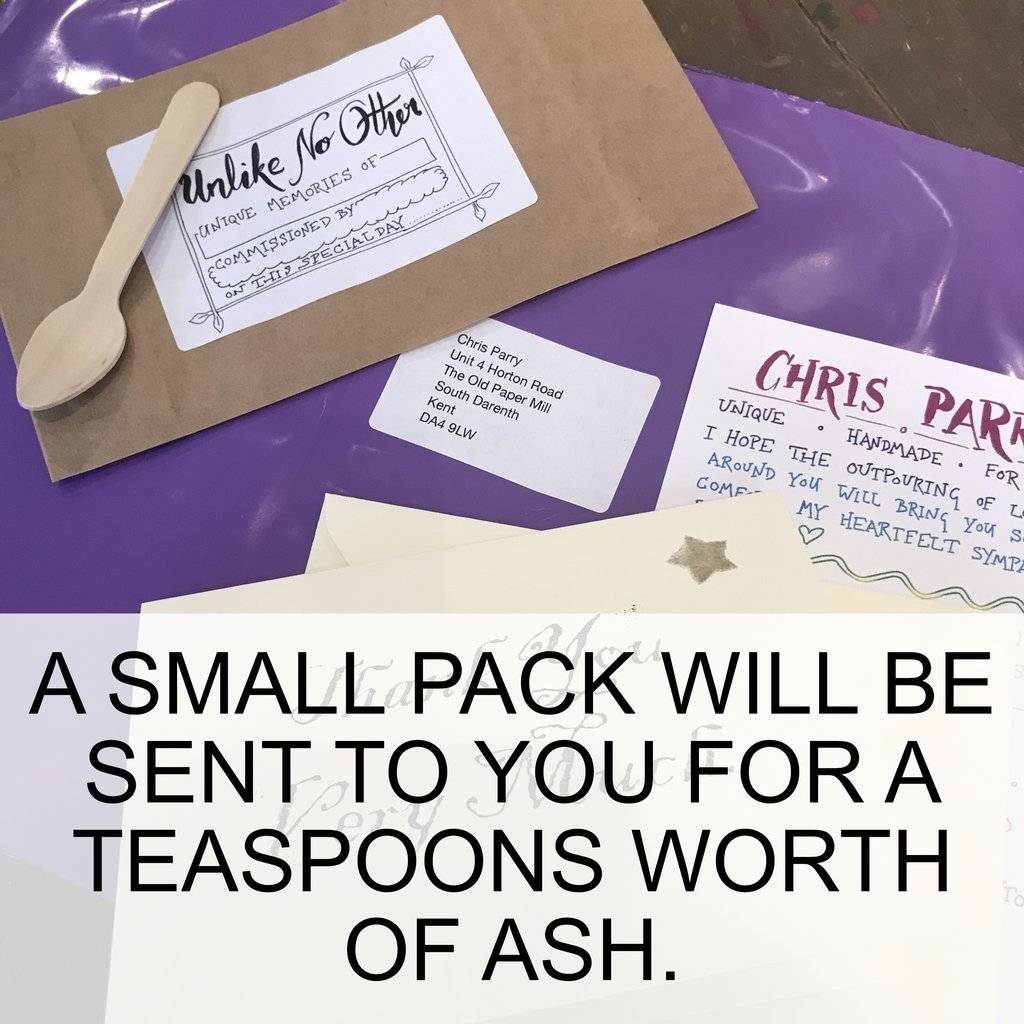 A pack is sent out with each order. However if you are NOT ready to order and would like a FREE pack in advance, simply click the button below.